The
help

you need on your journey to recovery

Transition from addiction abuse to sustainable, long-term recovery and a healthy lifestyle
Our History
Full Circle Recovery Services was established as a response to the community needs in Dayton, Ohio. Dayton was listed as number one nationwide during the opioid epidemic.
Full Circle Recovery Services is an outpatient agency that wanted to make a true difference in Dayton and surrounding communities. We saw the effects of addiction and crafted a program that provides individualized treatment for those struggling with the disease. We work together with clients to face life's challenges, remove barriers, and push back the stigma of their addiction.
The Full Circle Recovery Services team consists of Physicians, Certified Nurse Practitioners, Registered Nurses, Social Workers, Licensed Professional Counselors, Licensed Chemical Dependency Counselors and Case Managers who aid each client in reaching their goal of sobriety. We offer a high staff to client ratio, which makes our success rate higher than the national average.
If you or a loved one are ready to make a life change, call us at 937-387-6395. Our compassionate and qualified staff are waiting for you!
Full Circle Recovery Services is committed to your success.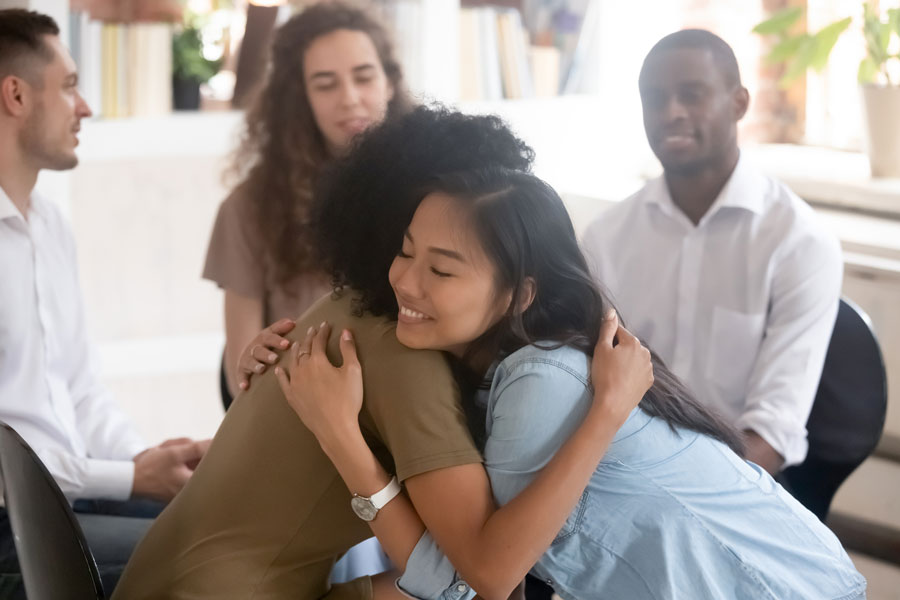 Our Mission
Clinic, Security and Logistics, Inc., dba Full Circle Recovery Services, is a compliant and sustainable substance abuse treatment program. It utilizes the industry standards in a manner that optimizes client outcomes and supports the best chance for long term recovery.
Our Vision
Our vision is to transition individuals from active addiction to sustainable long-term recovery resulting in a vibrant healthy life.
Comprehensive treatment for life long stability
Full Circle Recovery Services is dedicated to helping patients acquire and maintain sobriety by relearning positive, sober behavior patterns and life skills which reclaims the joy and meaning in their lives stolen by addiction. We believe each person is worthy of recovery and deserves freedom from the disease of addiction. We know that recovery is possible and believe that hope lies within the Full Circle Recovery Services model.
If you have questions about the path forward…